About me
I am from San Jose, Costa Rica. I moved to the U.S. in 2010 to pursue my dream of becoming an astronomer. Currently, I am a Heising-Simons postdoctoral scholar at Yale University working primarily with Prof. Priya Natarajan. In 2023, I obtained my Ph.D. in astrophysics from Vanderbilt University working under the supervision of Prof. Kelly Holley-Bockelmann and Andreas Berlind. As a Fisk-Vanderbilt Master's-to-PhD Bridge fellow, I obtained my master's in physics from Fisk University. In 2015, I graduated from the University of North Carolina at Chapel Hill with a bachelor's degree in mathematics.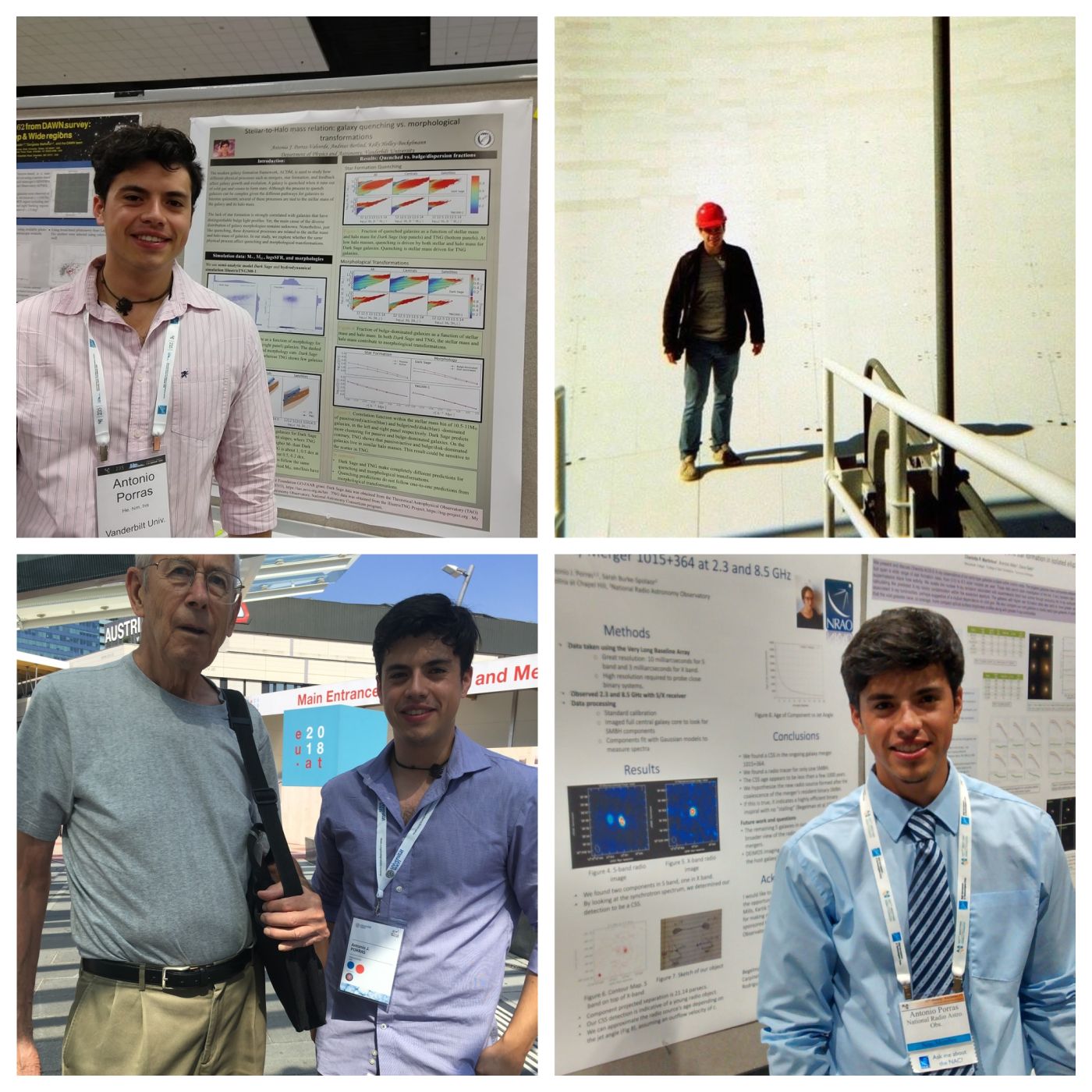 I had the opportunity to travel across the country and worldwide to present my research. Top left: At the AAS235 in Honolulu, Hawaii. Top right: standing on the single-dish Green Bank Telescope in West Virginia. Bottom left: With Dr. Jim Peebles 2019 Nobel Prize Awardee for Physics at the 2018 International Astronomical Union General Assembly in Vienna, Austria. Bottom right: At my first AAS227 meeting in Kissimmee, Florida, my first AAS meeting.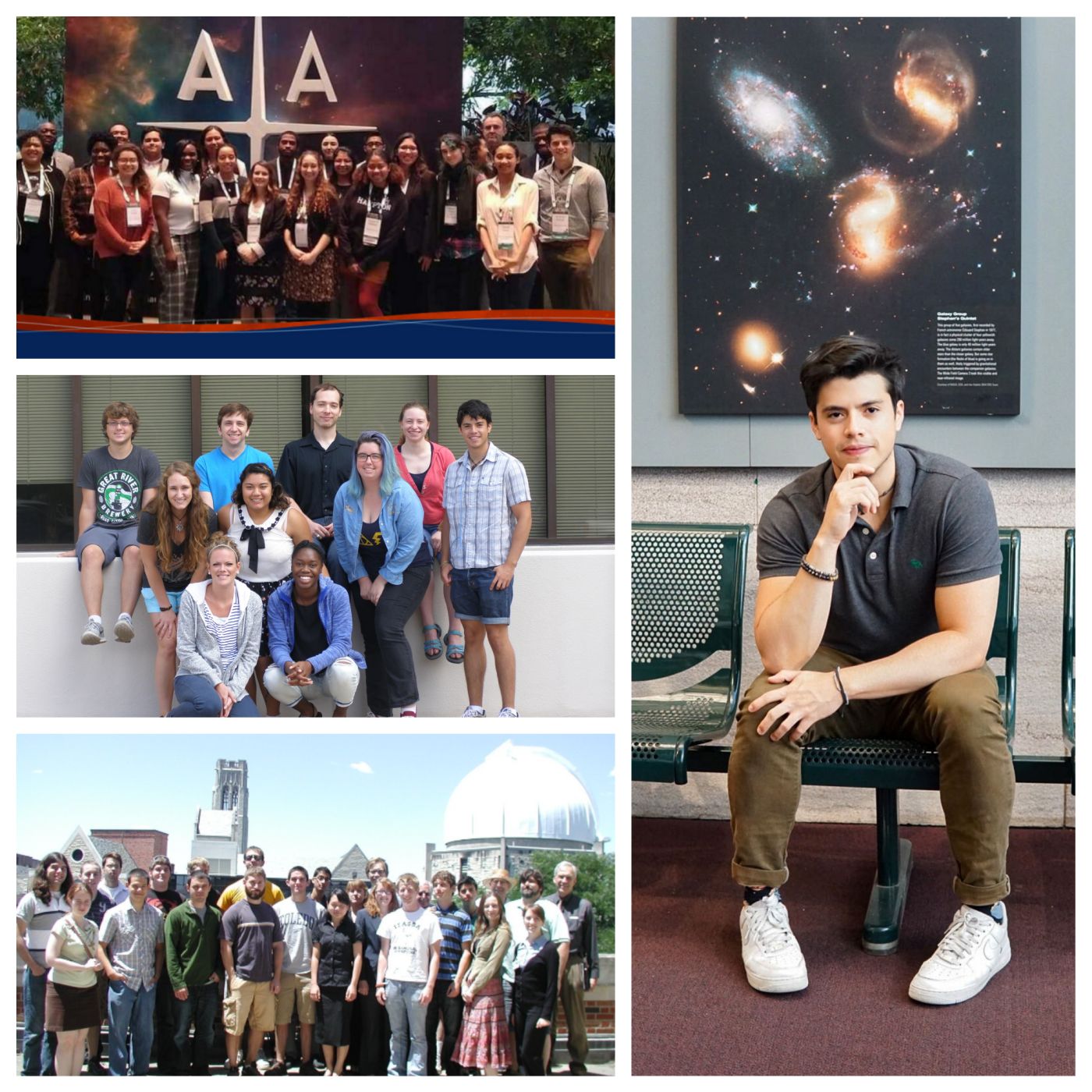 I traveled to talk about research done at several research experience for undergraduate programs. Left hand side, first and second panels show part of the NAC community, who helped me grow and get to where I am today. The last panel shows a picture of my first astronomy internship at the University of Toledo in 2012. Right hand side is just part of a photoshoot I had at the National Air and Space Museum, where I volunteered at the welcome desk when I first arrived in the US. There is where I consider to be the start of my astronomy journey.